Insert for internal Church promotions...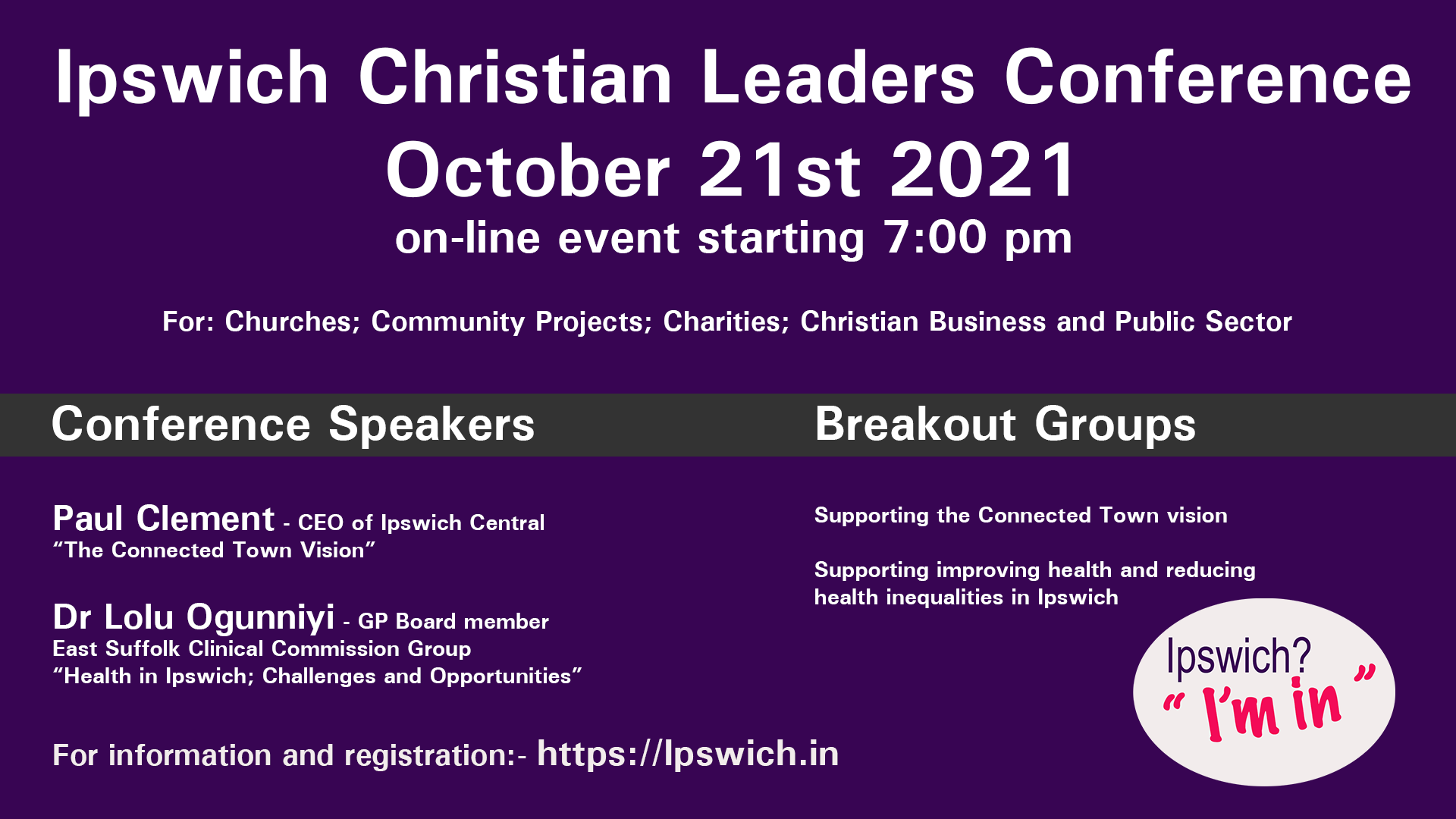 Do you want to be part of something bigger?
 Do you want to come together with other Christians and Churches for the good of the town?
 Do you want to influence the future of Ipswich for good and be a blessing to the town?
 Then the Ipswich I'm In Conference is for you
 Thursday 21st October 7pm – 8.30pm on Zoom – from the comfort of your home ! 
 Join Christians' from across the town and hear from Paul Clement, CEO of Ipswich Central about how Churches can influence he future vision for Ipswich and from Dr Lolu Ogunniyi, Board Member of the Clinical Commissioning Group, about how Churches can work with the Health Service in Ipswich
Register now at https://ipswich.in